Extended stays in South Tyrol: at Castle Paschbach in Eppan.
Your new "temporary apartment" at Castle Paschbach, fully renovated, is surrounded by orchards, yet the bus stop is just a 10-minute walk away. Merano and Bolzano are served by buses and trains every half-hour. An ideal location for all long-term workers and vacationers!
Our recommendation: with the South Tyrol pass, which you can obtain at any time, you can use bus and train connections in the immediate vicinity at a convenient price!
There are ample parking options in front of the house, and the center of Eppan, with its numerous small cafes, restaurants, and shops, is easily and quickly reachable.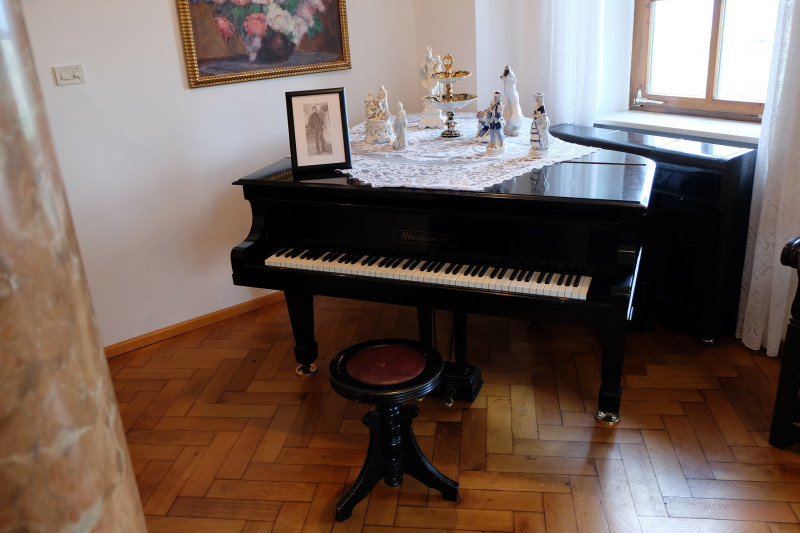 Following in the footsteps of...
Once upon a time, Castle Paschbach held great significance for one of the greatest pianists of the last century: Arturo Benedetti Michelangeli. Today, it houses five new, modern apartments for 1-2 people.
The new living concept in Eppan combines modern comfort with excellent public transportation access.
Comfort and the necessary tranquility
The rooms of Castle Paschbach tell a story. Become a part of it and enjoy a long-term stay (6-18 months) in the sunny Überetsch.